Electronic Popables
This pop-up book showcases some of the aesthetic and narrative possibilities enabled by combining paper and electronics.
Each spread is an example of the different sensors and actuators that can be made with paper and electronic craft materials like conductive paints and conductive threads. The pages are powered and actuated with magnetic battery, speaker and Arduino modules.
Collaborators:
Tungshen Chew
Leah Buechley

2009
Read More:
Beginnings
---
Project Website:
DREU summer internship blog
Research Publications:
Electronic Popables: exploring paper-based computing through an interactive pop-up book [PDF]
Qi, J. and Buechley, L. In Proceedings of the Fourth international Conference on Tangible, Embedded, and Embodied interaction. TEI '10. ACM, New York, NY, 121-128. 2010
---
Beginnings
I created this book as part of my summer undergraduate research internship with Leah Buechley, who later became my graduate advisor.
It began as a simple assignment to make sample sensors out of paper. However, I soon fell in love with how making my own electronic components by hand using paper gave me the freedom to make the circuit look like anything I want–from flowers to stars to skyscrapers.
In exploring paper electronics, I was constantly surprising myself with what was possible. The electronics theory I previously learned took on new meaning as it became a tool to create "magic." The paper craft came to life as it took on the interactivity of electronics, while the electronics became not only more beautiful, but also more meaningful within the context of a crafted scene.
Thus began my exploration of electrified craft and expressive circuitry through paper circuits.
The following are some spreads from the book, taken by Leah Buechley.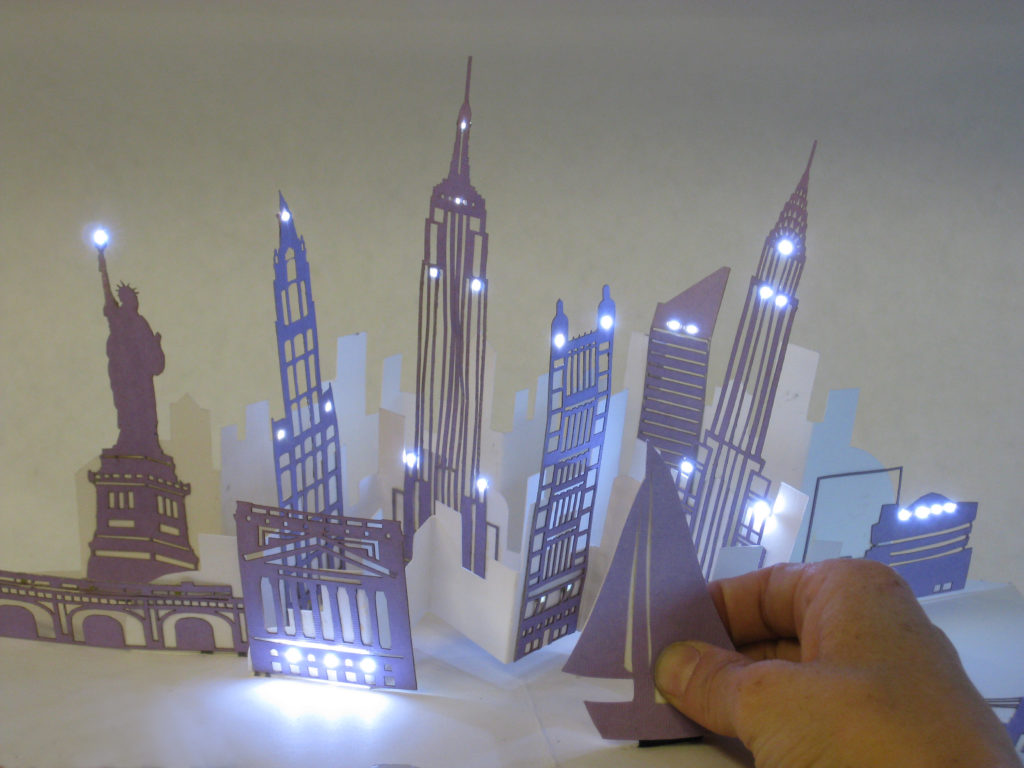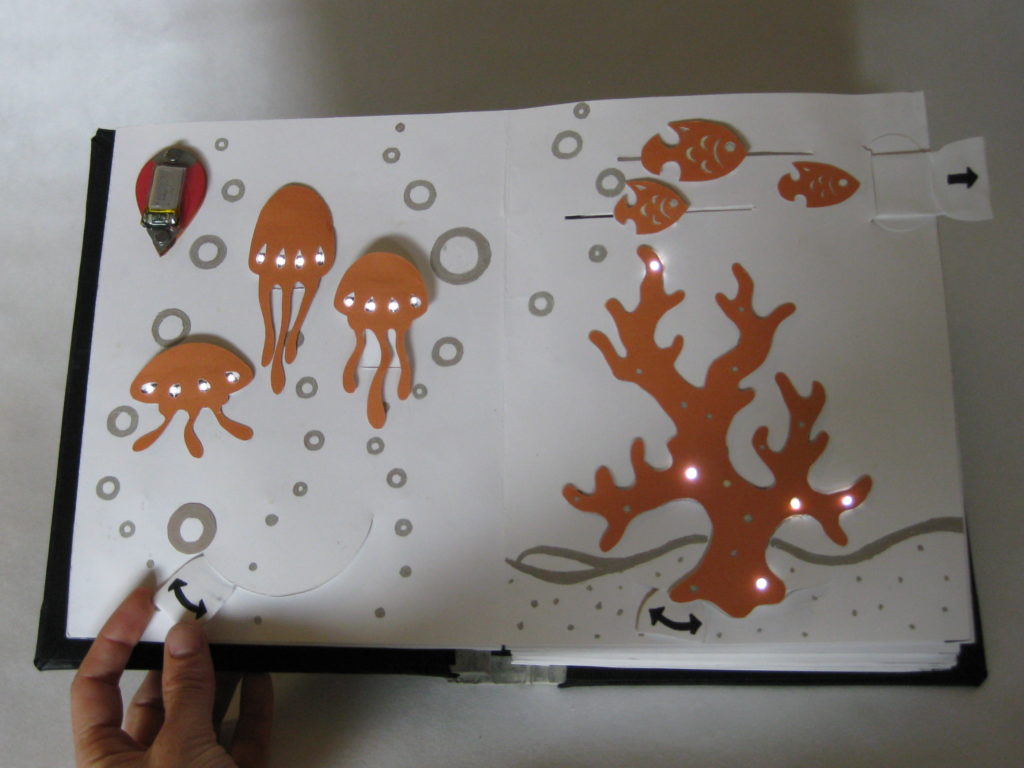 ---
Related Works
---